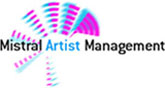 Founded by Jerry Rudes in 2008, Mistral Artist Management is an event management, film post-production and artists' development company. Our goal is to vigorously support our clients in the telling of their stories through books, plays, still photography, documentary and narrative films.
Cinémonde is a smart, elegant private film series in New York City produced by Mistral Artist with screenings of thought-provoking films throughout the year, including discussions and gourmet receptions for our participants and guest filmmakers. See what's screening at the next Cinémonde soirée! Reserve here!
(Photo: Cast members with Hannah Davis and David Conolly, co-directors of THE UNDERSTUDY, at Cinémonde Soirée Number 2)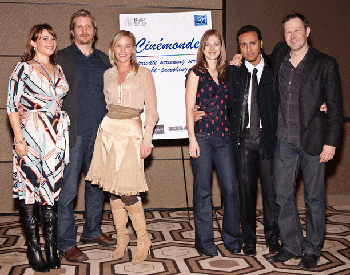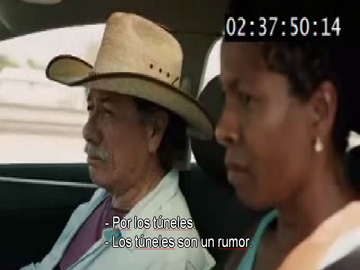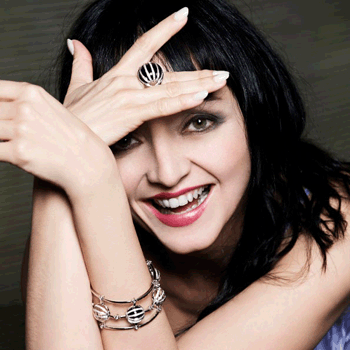 Supporting and encouraging a select group of authors, playwrights, screenwriters, directors, photographers and performers, Mistral Artist is both agent and catalyst for artist expression. See who we represent!
(Photo: Actor/Director Maria de Medeiros)
Working with distributors, producers, festivals and filmmakers from the U.S. and around the world, Mistral Artist specializes in high-caliber subtitling that allows movies to cross linguistic and cultural barriers. Contact us for advice and a quote!
(Photo: Edward James Olmos and LisaGay Hamilton in John Sayles' GO FOR SISTERS, with subtitles by Mistral Artist)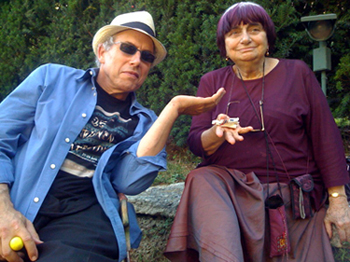 The Mistral is a renowned wind that blows down France's Rhône River valley to the Mediterranean, providing sunny weather and bringing good health in the wake of its strong gusts. Mistral Artist tries to bring a break of fresh air to the people and projects we work with. See background info about us!
(Photo: Jerry Rudes and Filmmaker Agnès Varda)
Mistral Artist manages a lovely country home outside Avignon, available for short- and long-term rentals. Check out the property on VRBO.com!
(Photo: Monster the Cat taking her afternoon nap, surrounded by bay laurels, rosemary and lavender.)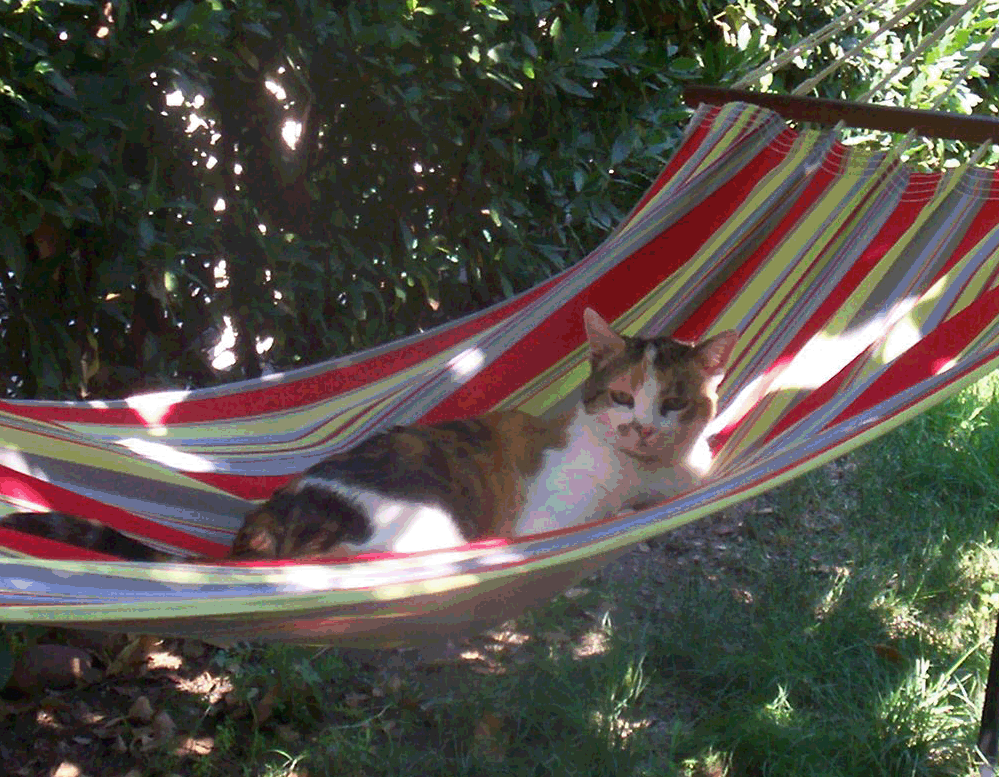 Mistral Artist cooperates with outstanding organizations in the realm of cultural exchange. Here are projects that we are in the midst of assisting!
Offices: Radio Wave Building, 49 West 27th Street, Ste. 801, New York, NY 10001 T. 212-343-1910